In this day and age, a relationship with those who want to support you, do business with you, read your work, is more important than ever. Gone are the days with few options to obtain the same doodad. Readers, users and buyers, are no longer geographically captive. Today, these customers are faced with brick-and-mortar locations along with a multitude of online options around the world. Do you want to know the solution to maintain a customer forever? I have three stories which will show you.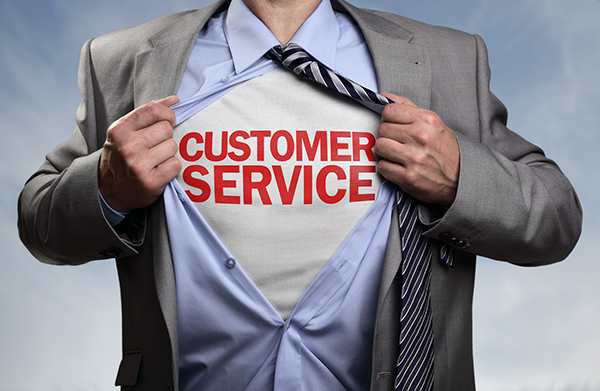 The Shoes I Didn't Buy
I don't shop at Zappos. I didn't even know what they were, until I arrived to work one morning and a co-worker was on the phone. I wasn't paying too much attention, but I knew she was on the phone with customer service. With our desks so close, I prepared myself to experience audio negativity, and I hadn't even had coffee yet. But then, her body language and tone of voice changed. It wasn't in a bad way, but it was odd. My brain was expecting to hear an argument over needing to return the wrong shoes. The right shoes were delivered, but my coworker ordered the wrong size. Now she just wanted to exchange them through their online store.
Zappos was not in err during the buying experience. But they took responsibility for my co-workers entire experience. Instead of providing your run-of-the-mill Product Exchange process, they chose to give her Customer Delight. Those two magic words help you maintain a customer forever. Here's what they did. They shipped her the same shoes in a different size, without question. But they gave her the new discounted price for them because they were on sale now. This gave a credit on her account. Not only did she not pay for shipping, but she didn't have to send the other shoes back first. They solved her problem and exceeded her expectations. She was delighted!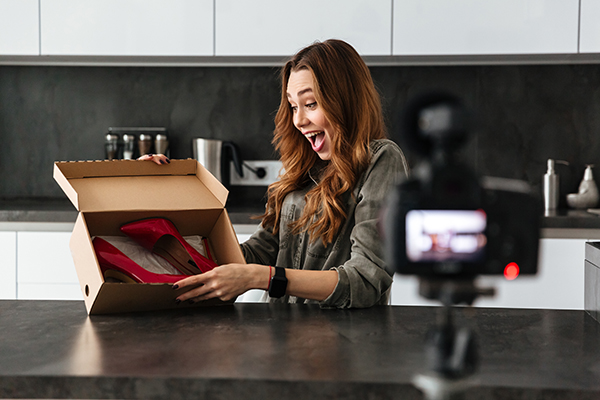 Why do I re-tell a story which I wasn't directly a part of? It isn't to gossip. It is because, seeing the experience and listening to the details afterward makes me want to be a customer of Zappos. If they provide those kinds of solutions, wouldn't you? Are you thinking you might need shoes now?
Is Your Refrigerator Running?
I didn't need a new fridge when I walked into Sears for sheets. I didn't need a new fridge period. However, the store was going out of business and I stumbled across a display for the model I had my eye on for a couple of years. I couldn't help it, it was right around the corner from the sheets I needed. Spoilers – I never did get the sheets. It was 40% off. Of course it would be As Is, and with limited warranty, if any. I was there with family, and all three of us – not including the saleswoman – looked the fridge over from inside and out, top to bottom, for damage. I signed a piece of paper acknowledging there was no visible damage on the fridge. If something didn't work on it, I had 72 hours to return it.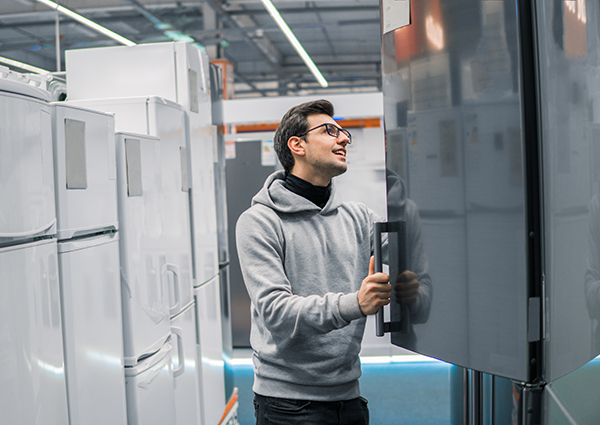 All the original stickers were on it; the handles were inside; and the large interactive screen on the front was calling to me. A quick tidbit on me – I leave plastic on things for as long as I can. Not all the plastic, but the stuff which doesn't interfere with the operation. For example, my tv still has plastic on the outside edges; my car has a plastic film over the stereo display. So it shouldn't be any shock the fridge still had a sticker on the bottom freezer door, almost a week after getting it in my house. Everything was working well and the smartscreen was all programmed. I felt comfortable enough to remove the final sticker. I wasn't prepared to see the scratches and dents hidden behind it.
I was irate!
Feeling deceived, I called the local store. Or at least, I tried to. Getting through the jungle of phone trees, using the different phone numbers given by different reps., was such a pleasure. Finally, I got through to someone who proceeded to get upset with me and tell me what the law was for returning things compared to what I signed – you remember the paper talking about visible damage. She told me it was my prerogative to look behind stickers to check for damage while I was in the store. So we said a few more words to each other – I told her I had photos and would just take it up with the BBB – her solution was to transfer me. I learned later she was the same person who sold me the fridge.
The manager was very accomodating. I explained the situation. I told her I had photos as evidence. I requested she send someone out to replace the door. I wanted to keep the fridge. I just wanted a new door. She requested to see the photos, so I emailed them. Within 30 minutes a man called me to tell me their solution. They would take the entire fridge back and their online store would deliver and install a brand new one. They exceeded my expectations. While I may have begun with a negative experience, their solution provided me with Customer Delight.
Have you tried plugging it in?
As a visual designer, I use software capable of being augmented by plug-ins. For example, you use a keyboard on your phone, but it doesn't have emoji capabilities. If you want to send emojis with it, you need to install an additional piece of software/app. On a computer, the install of the plug-in can be tricky and even trickier to get setup. When something goes wrong, I turn to the forums for the product and other online searches to find an answer. Many times, I see people's posts taking days, weeks, months or more to get a reply. Have you ever tried to get an answer for a software issue? Does customer support start by trying to find out what you did to make it malfunction? While operator error can take place, I find blaming me first sets us off on the wrong foot.
Recently I began messing around with a virtual reality plug-in called Babylon.js. It allows me to model an object and export it into a certain file type. Just as a photoshop document can export to a .jpg for a website, this exports a .glb to be used in VR viewers. I began using it for 3DS Max and I really liked it. It allowed me to share my creation on Facebook, on pentavis.com and in Oculus Rift. But of course I had to go messing with things I wasn't familiar with. Our workflow for Pentavis products don't include Maya. However, we are familiar with the software enough and recently to add it in. I was happy to discover Babylon.js had a version for Maya too! Upon first use of the plug-in, I exported a new creation. It was beautiful and awesome to hold in virtual reality.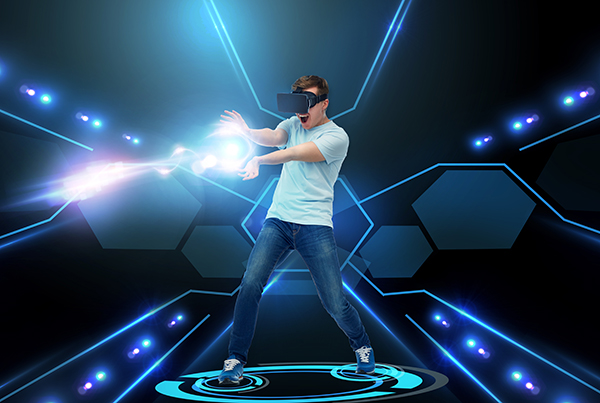 Computers can be finicky to mess with. After the first successful use, I could no longer export an object with more than one texture on it. I was sure I did something to mess it up. Another computer of mine had no issue. I scoured the Babylon.js forums and other places online. There was no solution. I posted my issue and screenshot in the forums for the plug-in. I knew it would take days to get a reply. I also expected to be asked for all sorts of computer specs, because operator error is expected first. Within an hour, someone contacted me directly to say they would look into it. We communicated throughout the day, but never once was operator error a factor. Even though other users weren't having this issue, he addressed mine immediately and released a new version of the plug-in. It worked flawlessly.
Customer Delight
Zappos, Sears and Babylon.js are examples of going beyond what I thought they would do. When you exceed the expectations of your readers, users and buyers, you'll have a special relationship with them and potentially with others you haven't met yet. The Hubspot blog has good suggestions on how to do this. As a member of the Pentavis team, I can say, we strive to delight you and all our customers.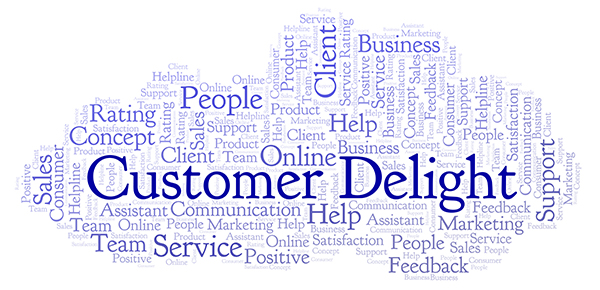 Thank you for taking the time to read. If you liked this post, please pass it on and follow us on social media. Don't forget to check out Force RPG and the comic titles Solinox and Sons of Earth. We hope to hear from you.
Tony Higgins
P.S. Pentavis is in no way affiliated with the companies mentioned and was not paid for reviews. This post is strictly from the opinion of the author.